About
I know that I should write something witty here and I'll try. If you must know the pertinent details here's a few: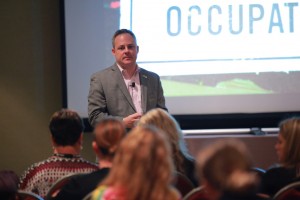 I read…pretty much everything that I find. I have an eclectic taste for books and literature.
I earned my SPHR in December '09. I'm going to earn the recert this year and now teach certification classes for the University (go figure).
I'm a father to some amazing girls. One's seven and the other is a newborn now a twenty-one month old terrorist.
I'm a husband, son, brother, cousin, uncle, and godfather.
I'm a music lover. My favorite band of all time is The Police.
You've already met me once or twice. I remind you of a friend of yours in college. Not the nerd or the frat-boy (although at times I can be both). We've probably dated. It ended badly. It was more than likely my fault. (It's not you, it's me….really)
I remind you of that one friend that you have that will listen to you bitch and moan and not offer you advice. (That's for professionals). I'm also the guy who has a few friends who are professionals who dispense advice, I send you to them so they can take your co-pay.
I'm the guy who likes to have a good time, have a few drinks, cook a few meals for my friends and loves to serve champagne to my guests at the beginning of dinner parties. Over dinner, we can discuss/argue politics, religion, economic theories, college sports and business strategy. At the end of the night, I still leave you guessing about my true feelings, but you're not mad, because I didn't make you look like an ass.
I once had a whole lot to say, then I failed. Having learned from that life changing experience I only have 3 words:
Baby, I'm back!