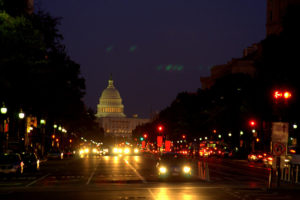 I have never wanted to write about terrorism, sadly, that has changed.
Don't get me wrong, I'm not some naïve soul, but I can no longer be silent about the lingering fear and horror that has manifested over the past few days and weeks.
I worry about my friends that wear a uniform and serve on a wall. I worry about my friends who have children that serve, hoping and praying that their kids remain safe. I worry about my daughters and try not to cry when I drop them off at school. I say small quiet prayers daily, hoping that everyone I hold dear will not be a victim.
It all started by chance. A random encounter this past week in Washington D.C.. I wasn't expecting to have a heavy conversation with my driver about the war on terror. Nor was I expecting to hear his story about risking his life and the lives of his friends and family in Afghanistan.
He spoke with conviction and his eyes shone with pride about his service to the Special Forces troops as a translator and how he had to flee his home country. How he had lost his country to extremism. How he had tried to make a difference in a war by protecting and empowering women. How he was shot twice, while escaping the Taliban.
Now here in the states, he was driving for a ride sharing service, translating on the side, trying to educate his countrymen from afar on the dangers of extremism.
I listened intently, adding a bit to the conversation. I sat there going through an entire range of emotions: fear, shock, awe, and fear again, until I could finally ask one simple question.
"Do you think America is still the bright, shining city on the hill? Are we still the beacon of hope for the world?"
He immediately replied, without any hesitation or wavering in his voice.
"Yes! Absolutely!"
The ride was coming to an end and he turned to me and said "Please, do be careful crossing the street". As I was exiting his car, he held his hand over his heart, looked me in the eye and said "I wish you and your family peace". Misty eyed I did the same and quietly replied, "I wish you and your family peace".
Street safely crossed, I looked back just in time to see him push a few buttons on his phone, and then drive off into the night. Turning back and walking into the building, I couldn't stop myself from saying a small prayer for him and his family.
Hoping against all odds that my small plea to a higher power would make a difference.
#NouSommesCharlie
Photo credit: https://upload.wikimedia.org/wikipedia/commons/3/39/United_States_Capitol_at_night_01.jpg