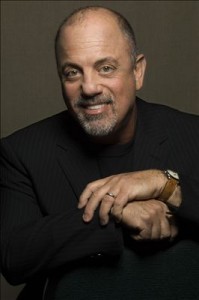 Earlier last week, Billy Joel did an epic town hall on Sirius Satellite Radio. It was full of stories, songs, guest performances, and legendary live performances by Billy.
The one that struck a major chord with me was the live rendition of his song, Vienna.
If you have not heard the tune before, go listen on your medium of choice and come back to me, I'll wait…
The back-story on the song was not that it took only a few minutes to write, but on the message itself. Joel wrote the song as a comment on how his friends were all trying so hard to achieve their goals in life. It's that message that remains as sage, timeless advice to the recent crop of college graduates that will be flooding the market in the next few weeks.
We're all trying to reach our goals on some arbitrary internal timeline. Work harder in your 20's so you can enjoy your 30's and 40's we sometimes say to ourselves. Work harder so we can have all the toys to make our lives comfortable…etc. etc. You get the point.
Some twenty odd years later, Vienna still resonates with me on a personal and professional level. In fact, I would dare say that it even applies to all of our freshly minted graduates.
For me, I still remember when I first heard the song. I was driving somewhere and wasn't ready to go home. It was about 12 in the morning and I had the top down, and the floor heater on because of the cold. I was shivering just a bit in my jacket and I heard the opening parts of Billy Joel's "Vienna" on the radio. I stopped in the middle of the street. This song, these lyrics were speaking directly to me, a twenty year old college student struggling with issues in his life.
My advice to the our crop of undergrads and grad students is simple, slow down and enjoy the journey. Your career will be filled with unexpected twists and turns, embrace and enjoy what comes your way. Work hard, but don't lose focus on the simple and important things in your life (Friends, family, kids, changing the world etc.) It's OK to be afraid at times, most of us are at some point.
For me, Billy sums it up best "You've got your passion, you've got your pride but don't you know that only fools are satisfied…when will you realize Vienna waits for you."

Vienna will wait, go forth and change the world!
Image/Photo credit: http://www.allmusic.com/artist/billy-joel-mn0000085915