Today I want to take a moment to honor someone that I respect and admire, Mr. Tim Sackett
"Who's Tim and why does he warrant this honor" you ask? Well, it's really quite simple. Tim is something rare in today's crazy world of HR blogs, twitter chats, and conference circuits. My dear friend, Tim Sackett is an influencer.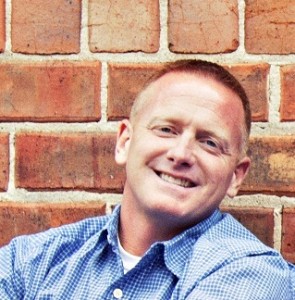 "Bullshit!" cries the teeming masses, "He's not on any of the so-called influencer lists and if he's not there, he's not an influencer!"
Yes, you could make that argument. However, I want to share with you why I think he's an influencer and say screw the lists they're bullshit.
When you really take a moment to read Tim's work on FOT or on his own blog you quickly realize that he earned it. Bit by bit, piece by piece, nothing was handed to him. His fresh and jaded opinion comes from years of work in the trenches.
I thought I knew a few things about business and recruiting, making partner, watching the bottom fall out, transitioning into healthcare and then into quick service restaurants. Lemme tell you that until I got to the restaurant side of business…I didn't know how complicated the business model was and boy did I have to learn quickly.
In my opinion the business of foodservice covers every aspect of the business cycle AND it's something that touches everyone. So when Tim tells a story from his Applebee days, I can see how it's pertinent in today's business climate. (Applebee's folks… you know the one with the "we wish we had the same atmosphere as TGI Fridays but we don't so we'll still sell you the same crappy food" Yeah, that's the one.)
Not that all pundits have to come from the trenches of foodservice for me to regard them as experts but with Tim it's different. I relate because I know he's won and lost deals. He's had some of the same conversations that I've had with great candidates and horrible candidates. The same could be said for managers and companies. Hell, I know he's stared down the barrel of a terrible req, with a bad manager at a company that's got a horrible reputation and culture and he found someone to fill it.
That's why he's an influencer in my book.
So here's to you Tim!
Your writing forces me to stop and think. Some days I find myself reading your work and shaking my head in complete agreement and muttering "YES!" Other times, I've stared at my monitor in complete disbelief shaking my head and wanting to cry out "You're so full of shit!"
You're one of the good guys, and I'm proud to honor you today. Cheers to you and keep on kicking ass errrr…influencing.
Photo credit: Twitter.com/TimSackett – yeah, I ripped it off, but hey you at least know what he looks like now