Press & Speaking Engagements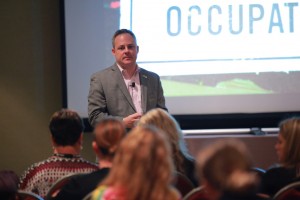 Most people have what I like to call the "Wall of Ego" in their office…Diplomas, certificates, awards, and in some cases fraternity paddles (cough). I'm not a huge fan of having one, but figure I should consolidate this before I forget I did this stuff:
Sun Sentinel, May 2014: New College Grads See More Job Opportunities
Interactive HR Workshop:Essential Strategies from Industry Leaders in an Era of Change – April 24, 2014
Presentation to 300 Local High school students on the importance of being able to answer my favorite recruiting question "So Tell Me About Yourself" – 12/13/13:

BizNews, Florida International University College of Business: FIU Business career expert shares five-part strategy with women healthcare executives
The Beacon, Florida International University April 2013: Career Management Services offers many tools to students
Poder 360 September 2012 – The case for the MBA degree
Drive Thru HR: Lunch with John Nykolaiszyn via iTunes – 3/6/12
Florida International University Biz News: Experience is king with new BK Management Trainee Program
U.S. News & World Report July 2011: The ethics of unpaid internships
QSR Web Article October 2009: QSR Hiring via Twitter shows promise
ERE June 2009: Recruiting's Smart Experiment With Social Media
In October 2010, I was invited to speak at Recruitfest! 2010. I'm still working out the kinks on this page, but here's the first of my two sessions.