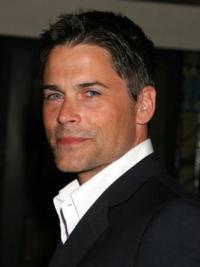 Driving into the office yesterday I manged to tune into Howard Stern on my satellite radio. He's been on a mad tear recently with some pretty cool celebrity interviews and I gotta say, when Howard is at his best he does not disappoint. His guest was Rob Lowe, it was a great conversation.
Yes, Rob Lowe, the actor. And believe it or not, one of his comments sparked the inspiration for today's post.
You see, eventually the conversation turned to Rob's acting career. During the back and forth about working in the entertainment industry and life in general, Rob made a comment that had me scrambling for some paper to jot down the quote.
The overall gist was how we should all approach work, and life in general. His advice, view it like a child. Specifically, he said "Children are curious, enthusiastic, active, interested, interesting, and not checked out".
Enthusiastic, Active, Interested, Interesting, and not checked out. This resonated with me and got me thinking and asking a few more questions. For example:
When was the last time we as HR pros or Talent people were truly enthusiastic about something?
Am I an active participant in discussions or meetings? Do I actively listen to my peers?
What am I truly interested in at work? Am I following my passion? Am I using my talents to the fullest?
Can I find even the most difficult challenges interesting? Do my peers find me interesting or boorish? Can I hold my own in a networking event with C level people or no level people?
Am I engaged? Do I make it a point to be mindful of not only my schedule, but my peers as well? Do I check my phone/email during meetings?
Enthusiastic, Active, Interested, Interesting and Not Checked Out…
Sage advice Sam Seaborn Mr. Lowe, sage advice indeed.
Image Source: http://images.bwwstatic.com/columnpic6/238561A00-FD80-FEC1-52E4F6254515F258.jpg